7 Steps to Success for Attractions on TripAdvisor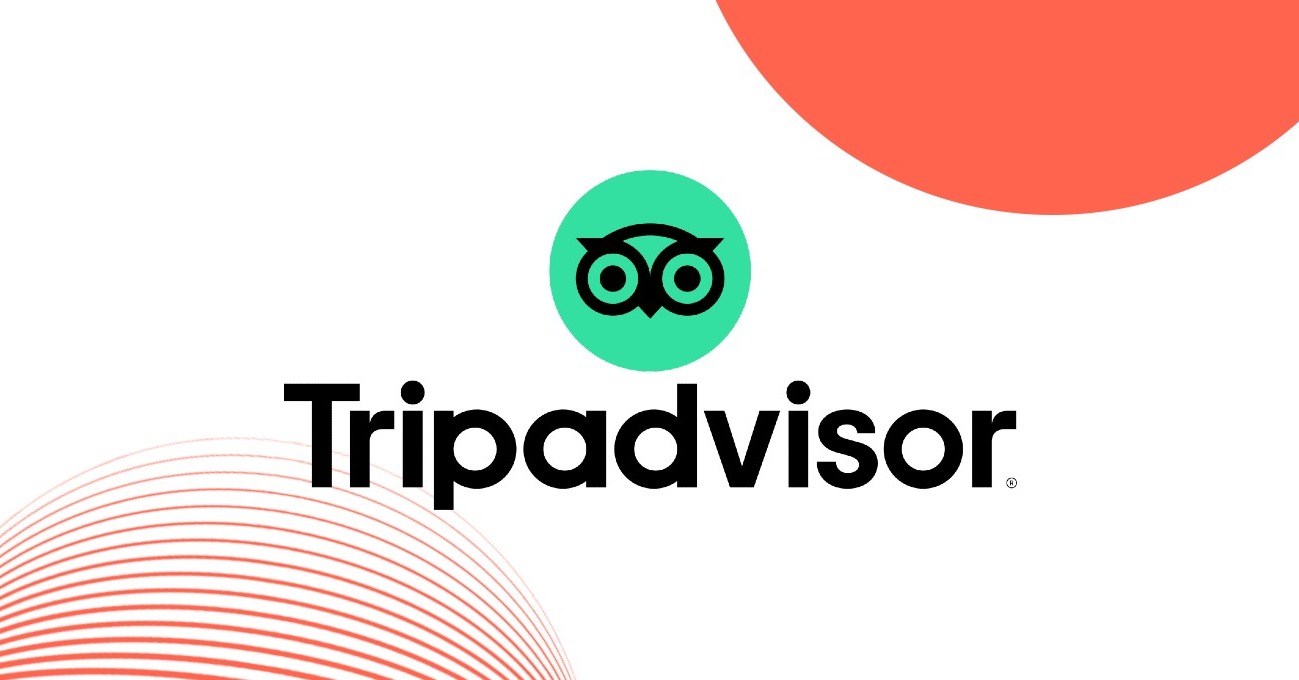 The numbers behind TripAdvisor are staggering, with the website receiving over 490 million unique visitors every month. So how can your attraction make the most of this opportunity to raise your profile and attract more visitors?
1. Claim your TripAdvisor listing
Even if you've never set it up, chances are that your attraction already appears on TripAdvisor. Just go to the Owners page to find and claim your listing. This will allow you free access to powerful business tools to manage your reviews, track your performance and optimise your listing. For security reasons, TripAdvisor does require business registration and verification in order to claim your listing.
2. Optimise your profile
Think of your TripAdvisor listing as your shop window, enticing people to visit your attraction. Make sure your information is up to date and include information about opening times, accessibility, seasonal activities and suitability for children or groups.
Travel is an inherently visual experience, so select a prime photo that will leave the strongest first impression. It should be inspirational and impactful and show visitors what they can expect.
3. Make sure your attraction is bookable
TripAdvisor allows you to upload products to your profile, allowing people to book directly through the platform. This has shown to increase both bookings and general engagement on the platform. Once your products are loaded, TripAdvisor will translate them into 28 languages and multiple currencies, which greatly increases the appeal with international visitors.
An added bonus is that TripAdvisor works with over 3,500 affiliate partners (like Lufthansa, BA and Lonely Planet), who take a direct feed of the products which have been loaded onto the platform and distribute them to their own networks. This is an easy way to get your product out to a global audience.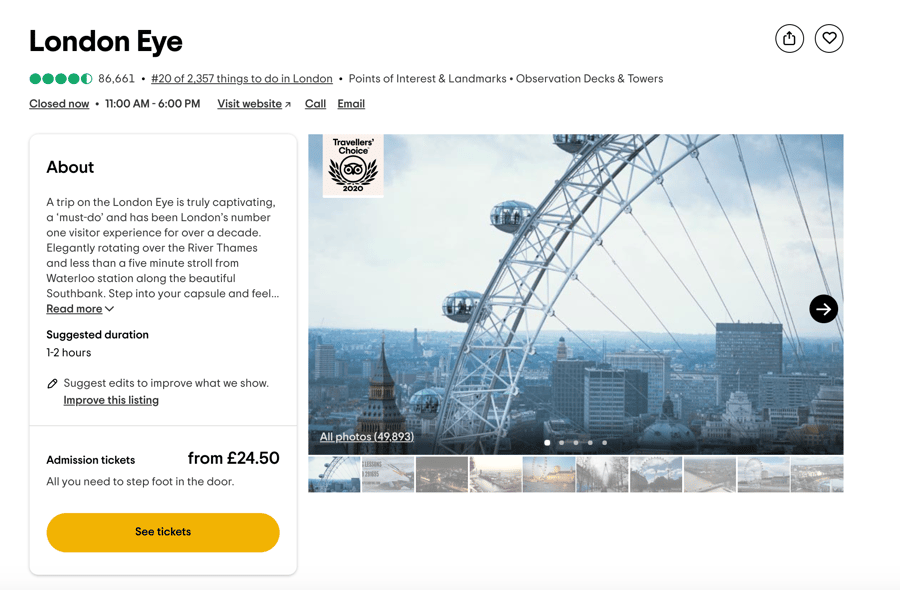 An example of having direct bookings as part of your TripAdvisor listing
4. Focus on Reviews
People rarely book without reviews and an incredible 62% of travellers visit TripAdvisor before making their booking. Make sure that you are asking for reviews from your visitors wherever you can – online, at your attraction and in your traditional marketing (pamphlets etc). Make sure your staff are aware of your listing and that they encourage visitors to leave reviews.
If you have collected email addresses from visitors (either online or at your attraction), Review Express allows you to generate more reviews by sending co-branded, credible emails with a direct link to your TripAdvisor page to recent visitors. Not only will this grow your reviews from people who may not have written one, but these reviews will grow your profile and discoverability on TripAdvisor.
Responding to your reviews is extremely important. This engagement increases consumer confidence and shows that you care and take the visitor experience seriously. Make sure you're responding to everything, even the negative reviews.
Make the most of good reviews by sharing them on your social channels, in emails and on your website.
5. Showcase your listing
Once you have an up to date and optimised listing, make sure people are aware of it. Add a widget to your website, request TripAdvisor stickers and branding for your attraction and use their icon in your marketing. If you receive a Travellers Choice Award, Certificate of Excellence or a Hall of Fame Certificate, include these prominently wherever you can.
6. Work on your ranking
Your TripAdvisor ranking is based on visitor reviews and reflects where you stand against other attractions in your local area. The closer you are to the top of this ranking, the more likely it is that people will see your listing when they search for things to do in your area on TripAdvisor.
There are 3 factors that influence your score: the quality of reviews, the number of reviews and the freshness of reviews. TripAdvisor's recommendation is to focus on your visitors and their experience: "Give your customers a memorable experience, encourage reviews, learn from the feedback, and watch all your hard work pay off!"
7. Don't be afraid to pay
TripAdvisor also has advertising features which allow you to reach your audience at all stages of the planning journey – from inspiration to booking. If you would like more information on TripAdvisor advertising or including the platform in your digital strategy, please get in touch. We would love to help.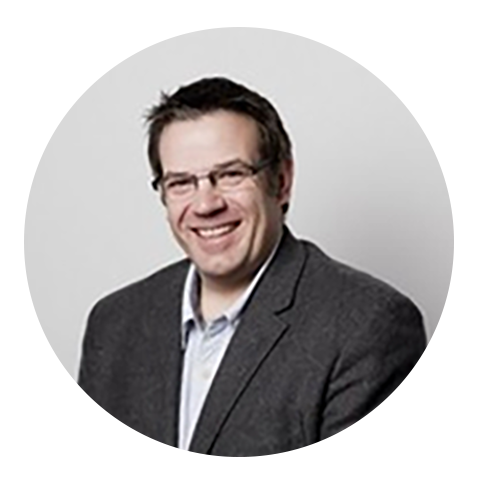 Simon is one of the founders of Digital Visitor and has over 20 years marketing experience in the tourism sector, particularly with destinations and visitor attractions.