Visitor Attraction predictions for the near future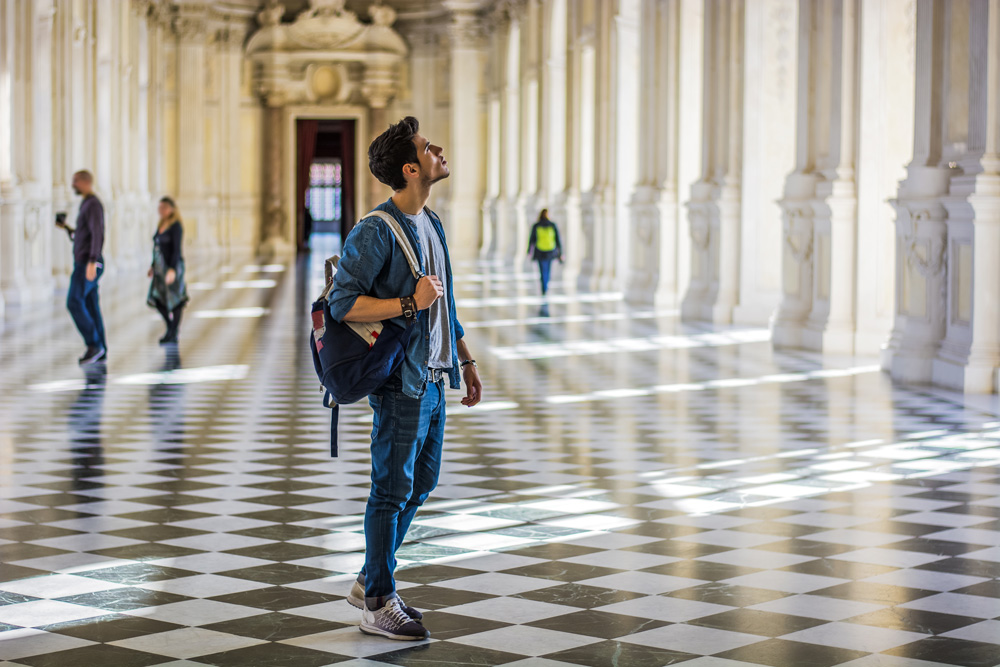 We've collated the most up to date information from a variety of authoritative sources in our industry to bring you our predictions on the impact of Coronavirus to the visitor attractions industry, as well as some mitigation strategies to address the upcoming challenges.
As we look forward, there are signs of hope.
The number of new daily cases in the UK seems to be flattening as we stare at the peak of this virus in the face. France has declared that it aims to open schools on May 11th, which is extremely encouraging but has also stated that leisure facilities such as attractions won't open until at least Mid July – which isn't that great.
But France has had more extreme lockdown measures than us, and as Spain and Italy also begin to lift restrictions, we can at least see there is light at the end of the tunnel.
It's impossible to predict what's going to happen. Countless experts have already got many many things wrong, and many things right! It's essential to venture theories, and in turn craft strategies, so that through the process of addressing the issues, we are better prepared for the future reality of our industry.
And this is what we hope to offer here, predictions on the outcome of our industry based on expected audience behaviours and geographical impacts which we have collated from numerous authoritative travel and tourism sources, a myriad of our clients and our own Think Tank at Digital Visitor.
Whilst only time will tell whether these predictions are right or not, the purpose of this exercise is to spark discussion, questions, and debate, to hopefully enable us to all be better prepared for the challenges ahead.
Our Predictions
When?
In my humble opinion, things will begin to whirr up again for Visitor Attractions towards the end of May as our government begins to lift some lockdown measures. And I am hopeful that our attractions will be open again, in some form, from Mid-June, plus or minus a couple of weeks.
Here are some predictions on:
Public Fear
We've been bombarded with fear content for the last few weeks about deaths in this country and globally and people will be still afraid. This fear will translate into changed behaviour, even when the lockdown is lifted, with many still wanting to keep a bit more distance than before this crisis.
Public transport in enclosed spaces will feel risky, and visitors to attractions may be concerned about the volume of people and all the things people touch including door handles, audio guides and any interactive parts of an exhibit. Enclosed and contained attractions will elicit greater concern than open-air or more spacious attractions.
Need for outdoor space
Being cooped up inside and in our properties for so long means people are going to yearn for being outside and free. Open and natural spaces will be sought after.
Millennials
For millennials, uncertainty is the norm. Many millennials started their working lives around the last financial crisis, then we had Brexit and now this global pandemic, and so they are more comfortable than many audience groups with change, uncertainty and risk.
This means they are more likely to jump right back into travel and tourism as soon as this crisis is over, both nationally and internationally and should be the primary target audience, certainly initially for all travel and tourism organisations (where relevant!).
Families
Whilst I've highlighted that people are going to be fearful, we predict millennial families will not be as fearful and will be desperate to get out and do things and visit places, especially if they have been at home with young children and homeschooling.
In my opinion, this audience group is of primary importance to reach and encourage to visit over the next few months for attractions – so we need to think about what channels will they be active on and what media will reach and appeal to them?
Tougher marketing cut through
Without a doubt, the next few months are going to be some of the most competitive the industry has faced in recent years. It's essential to act right now as many marketing tactics can be implemented imminently to reduce future marketing costs of conversion such as building appropriate audiences for when your doors open again. In all sincerity, delay at your peril.
Agile Marketing
To add to this, it's become very clear that the most agile formats of marketing are going to be essential. Marketing formats that can be optimised and switched on and off with ease. Marketers may well have reduced budgets to work with, and this means only the most transparent, measurable and optimisable marketing activities can be considered.
In our conversations over the last few weeks, many attractions have been very clear that they are going back to the drawing board with their 2020 marketing plans, and will be making a significant shift from more traditional methods, to digital formats.
London
Unfortunately, I feel London tourism is going to have a tough time over the coming 12 months. After years of under-promotion to our domestic audiences, visits to London by our country's residents have flattened or fallen year on year since 2011 (except for 2015).
Domestic tourists are going to be fearful of crowding and the fact that London is understandably the epicentre of the UK outbreak. I believe that any audiences that were considering London would likely choose smaller cities such as Manchester and Bristol or more regional destinations for their domestic trip.
Whilst I paint a bleak picture for London this year, fear not, I've added some recommendations on tactics later in the article.
Regionally
Everywhere outside of London has a great opportunity to come to the fore and showcase their domestic tourism offering this year.
In particular, rural, country and coastal areas may well see a significant uplift and I'd look to our national parks and coasts for a record-breaking year of domestic visitors, depending on when the lockdown lifts of course.
This presents a significant opportunity for attractions in these regional locations such as Zip World, British Airways i360 and the Tank Museum in Dorset to name a few we're very familiar with. Also, many National Trust properties and beaches and of course our country's gardens and arboretums could well see their busiest summer for a decade or more.
I'm trying to steer clear of the obvious exodus to Cornwall, Devon and our other fantastic beach locations across the country, as it is obvious domestic audiences are going to visit these places in droves. Attractions either on the way to these locations or nearby will also see a surge in visitors numbers over and above usual summer visitors, with the correct marketing and targeting of course.
Limited Capacity
However, Stop the Press – whilst some restrictions might be lifted, what if social distancing measures still exist to some degree. This might suggest attractions will have to cap the number of visitors they welcome each day. If a maximum of 50% capacity is implemented as rule, then this will present a serious challenge for the industry from revenue to staffing.
The tourism timescale
There are a few clear audience groups and motivators that will be first to surface once the lockdown is over, and identifying these groups and how you can communicate your offering to them is essential.
We've already mentioned millennials and millennial families, and of course, domestic tourism is going to be significant for the next 12 months, as some audiences may be more fearful of international travel. Naturally, short-haul travel will recover quicker than long haul.
But in terms of the order in which audiences will venture out, the first wave of tourism is likely to be populated by:
Day trippers – Local to semi-local audiences venturing out for the first time to visit attractions.
Friends and family visitors – who have been kept away from loved ones during this time.
Finances
Naturally, many people might be feeling the pinch and will have less money to spend over the coming months. Fortunately, historically we have seen that the last thing to be sacrificed by British audiences during times of economic hardship are their leisure activities, but this will still have an impact on visitors numbers and secondary spend.
What can be done?
So, whilst these are a few predictions on the audience behaviours that will influence the short and medium-term outlook for our industry, here are some ideas on how these factors can be addressed in your marketing strategy to maximise your visitor attractions success as we leave lockdown.
Fear
Face peoples fear and address these in your marketing. Highlight your sanitization techniques, cleaning of door handles, audio guides etc. Put a video up of the hard work your team does every day to keep your attraction safe.
Highlight social distancing measures if you are implementing them. Perhaps new routes when visiting your attraction to minimise contact with others and overcrowding. Show visitors a new 'one-way' traffic flow through your attraction if this allays fears?
Outdoor Space
If you have outside or near-outside space, highlight this. Show people the nearest green space they can visit next to your attraction
Families and Millennials
Begin planning your recovery campaign now. Digital channels are quite clearly the most effective for millennial and family audiences so ensure your PPC, social advertising, email marketing, online content and SEO are gearing up to take centre stage in your recovery planning.
Don't leave this to mid-may or June, you can implement digital activities right now that will build the right audiences for you when you open your doors again.
London – The summer of the local
Whilst I'm sure that the government will provide London and Partners with a significant cash injection to invest in media buying across the country, this will be too late for the domestic audiences this year. As well as with the current climate, trying to promote London to our domestic audiences might be like trying to push treacle up a hill.
Therefore, London Attractions should focus heavily on local audiences and the home counties.
There are a real plethora of tactics that could work here:
Create content right now to attract local audiences (within-50 miles) to your website that you can include in a retargeting strategy this summer.
Create short break itineraries by partnering with other local attractions to give guidance and entice audiences to have extended stays as part of their summer plans.
Create day-long itineraries for those that are more local visitors and those that may not want to spend a week in London. Highlight any local spaces or interesting routes they can take to your attraction.
Regionally
As mentioned, there is a huge opportunity for domestic tourism this year around the country so how do our visitor attractions get cut through and inspire domestic audiences to visit?
Geo-targeting is essential for anyone in your local area. It's important to show potential visitors that you exist and why they should visit you.
Inspire visitors not only to visit your attraction but also stay in your region. Create and broadcast itineraries with other local attractions and tourism businesses where possible. With so many businesses looking to use this summer to recover lost ground, don't rely on local tourist boards and take matters into your own hands. Our domestic audiences are looking for such inspiration, and they are looking right now. They probably don't want to go to the places that hundreds and thousands of people will flock to so ensure you provide them with an alternative.
That being said, do contact your local tourist board and find out what they are up to and how you can get involved.
Create behind the scenes content and broadcast this content as far and wide as possible right now and for the next few weeks. Then retarget these online visitors with your itineraries from the middle of May to hopefully inspire them to visit you this summer.
In addition to content about what's happening at your attraction right now, start promoting your summer offering now. This doesn't need to be via advertising, but a page on your website, offering ticket sales for the summer with full refunds if you aren't allowed to open.
As Visiting Friends and relatives are going to be significant trends this summer, ensure you always have geo-targeted advertising running effectively to attract new visitors to the area and encourage them to visit you during their stay.
Limited Capacity – A Membership opportunity?
If a limit is put on the numbers of visitors that you can admit in a day, there is an opportunity to look toward your membership offering and provide this as a perk of becoming a member.
And whilst members who re-visit but don't require to pay will not provide your attraction with immediate revenue, I expect the uplift in new membership sales will more than compensate. Furthermore, there will be revenue from secondary spend of visiting members, and also more likely repeat visits of newer members later in the year.
The tourism timescale
In addition to geo-targeting to attract those visiting loved ones – to align with the initial shoots of our industry returning to normal, ensure that you put a significant focus on local audiences and your members visiting. These day trip audiences will be some of your first visitors, so ensure you cater content and advertising towards them.
Finances
It might be especially important to highlight the value of visiting as well as tips on ensuring you can have a great family day out for under £x.
Naturally, some of our most popular attractions are free, but for those that aren't, it might be worth either identifying how you can demonstrate good value to new visitors. This might be as simple as encouraging people to bring a picnic and enjoy the local park nearby.
This has two benefits – firstly it shows them how they could save some money but secondly, highlights the ease of access to a nice wide open space nearby. Secondary spend is likely to be much lower for the next 12 months anyway, so why not lean into this and create content around it.
I hope you have found our insights and ideas useful and if you have any questions whatsoever or would like to hear our take on trends or behaviours that might be on your mind then please do get in touch,
We're here to support our industry through this difficult time and it's our mission as a business to inspire people to do the things worth doing – and that's visiting you!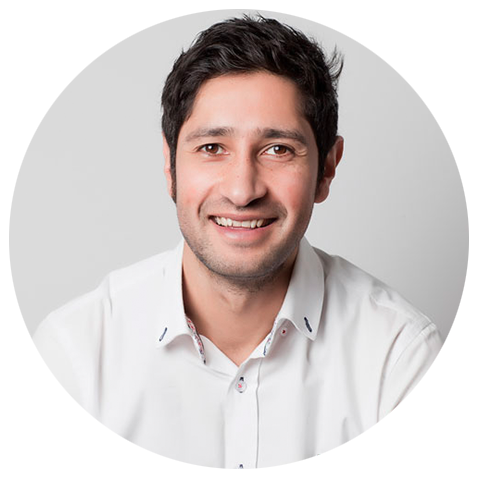 Anthony Rawlins is the Founder and CEO of Digital Visitor with over 15 years experience in crafting successful marketing strategies for the travel and tourism businesses. He has worked with leading organisations in every part of the industry including airlines, cruiselines, global hotel chains, destinations and attractions. Regarded as a visionary by many industry leaders, through his scientific background, data interpretation expertise and proclivity for creativity, he has a proven track record in accurately predicting future trends. Combined with expansive industry knowledge and pragmatic and commercial mindset he's has been able to effectively translate these trends into actional strategies and tactics for Digital Visitor's clients.