Can UK hospitality re-launch with just digital marketing?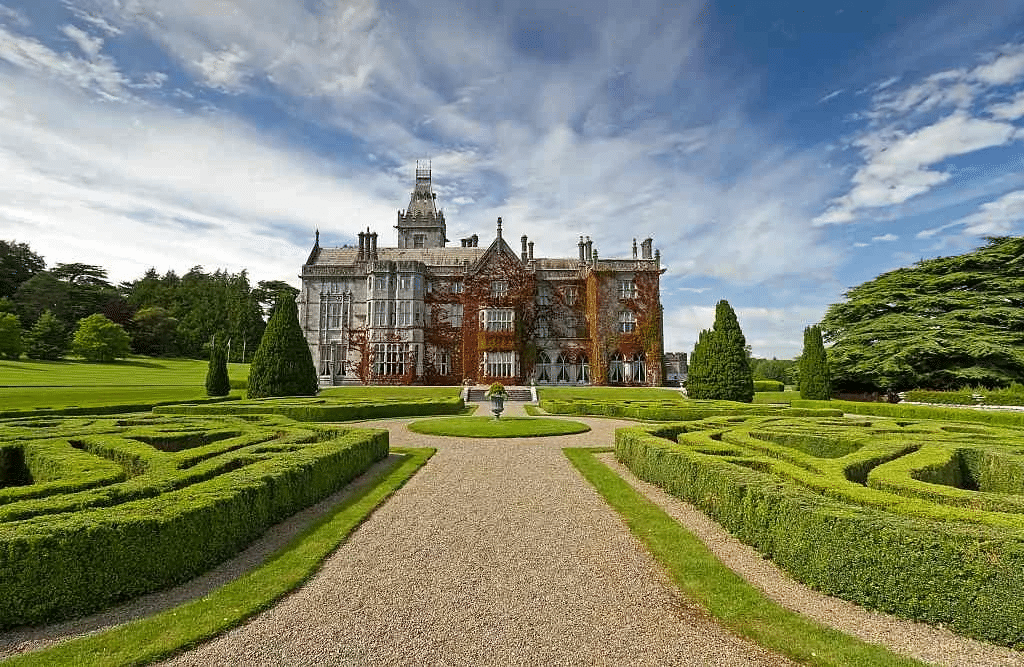 The short answer is yes. With the right strategy.
In this article, we'd like to give you two valuable insights.
Firstly, a rationale as to why you should only look to Digital marketing for your relaunch strategy. If you are convinced by the effectiveness of Digital, I'd skip this bit and move on to the second part – where we highlight the only two channels you need to focus on for relaunch. These two digital channels delivered £4m of sales for our clients within 8 weeks of opening after the last lockdown – so a proven and uniquely relevant strategy.
Game on
Now that we have a roadmap of what to (hopefully) expect, this summer is set to be perhaps the most important season in UK tourism and digital channels are in a prime position to deliver strong results and reach the largest audience with limited budgets.
Part One: Why just digital?
As mentioned in our whitepaper An Industry Renewed, the pandemic has acted as a catalyst for digital transformation within the travel industry. It has now become the major source of information, research and booking for most travel customers and a majority of travel businesses are reflecting that with their marketing spend.
It's important to realise that the evolution we have seen will not go back once the pandemic has lessened, so if you haven't invested in your digital channels – now is the time.
It allows you to be agile
Fingers crossed, everything is going to go according to plan, but as we have seen, sometimes things are unpredictable. With the re-opening of schools and the threat of a new variant looming, we may go into another lockdown, so you need channels that can be switched on and off as quickly as you need them to.
The beauty of digital campaigns are that they require a reduced amount of resources and time, and have a much quicker turnaround than traditional formats. You are no longer bound by specific media slots, and you don't have to plan around long printing lead times.
With the development of accessible creative tools such as Canva, it is easier than ever before to create simple yet effective digital assets with your pre-existing imagery and you can in theory turn on your marketing in a matter of days to start delivering much-needed bookings, almost immediately.
It's transparent
A fallback of traditional channels is that they rely heavily on awareness metrics, and can sometimes mean that it's hard to attribute how effective your marketing is. While budgets are restricted, it is incredibly important to know exactly where your money is going, and that it's working so that you can be efficient with your spend.
Paid digital channels allow you to set clear budget constraints and can track and attribute every lead that comes in, meaning you know what is working and what isn't. This allows you to be more strategic with your thinking and more efficient with your spend.
It's cost-effective
A digital campaign serves your advertising on the same platform where a customer is most likely to take a follow-through action, which ultimately means that your return on investment increases dramatically.
Not only that, the setup fees and associated costs with campaign development and delivery are lower than their traditional counterparts, so which further drives up your efficiency while working with a reduced budget.
Part Two: The two most effective channels
With the growing complexity of the digital landscape and lots of shiny new channels, it can be difficult to know where best to focus your budgets.
So, allow us to assist you and highlight the channels we have found to be most effective, in re-launching your business, and securing sales when hospitality and tourism reopens.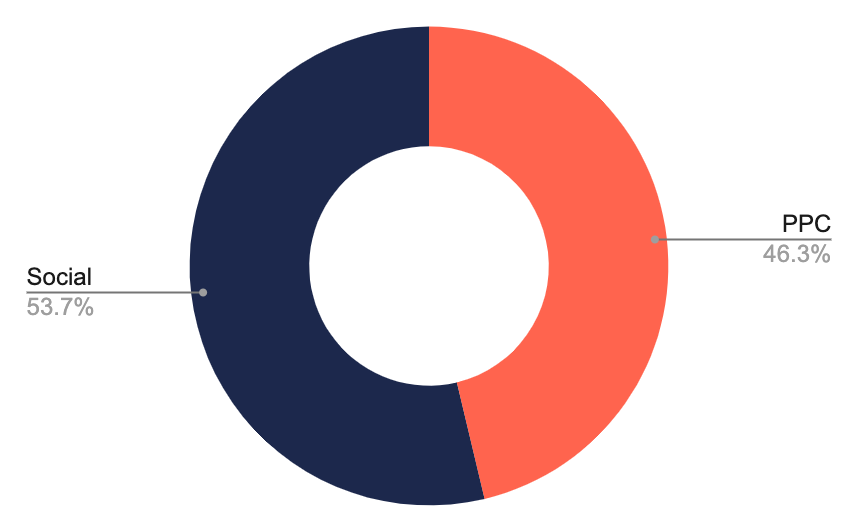 Google PPC advertising (PPC)
PPC is the long-standing ruler of digital advertising when it comes to driving bookings for your accommodation, as it is the only channel with true intent behind it, as people use search engines to look for an answer.
With an effective PPC strategy, you will be one of the first places customers will see when they are researching hotels to stay in their destination, and while competition is fierce, this will be the difference between someone booking with you or with someone else.
Having an effective SEO strategy will raise your organic profile, but PPC and the newly growing Google Hotel Ads will ensure that you will be seen first and stand out from your competition, so are worth investing your budgets into.
Think of PPC as your hotel's shop window. You need to show your benefits and answer your potential customer's needs quickly and efficiently. If you do that, then you will quickly become one of the only options that they will consider when it comes to eventually book their stay.
Facebook Advertising
We've been running social media campaigns since advertising was available on the platforms, and it has been amazing to see how much it has progressed and grown into a powerful tool to reach and engage with a highly targeted audience. And we recommend Facebook as the most effective channel for you to invest in.
PPC has often been seen as the primary channel for driving sales, while social media has been seen as the primary channel for awareness and lead generation. But as you can see from our graph, we found over that last summer for the first time ever, Facebook advertising drove more revenue across our clients.
This is likely due to the effects on national lockdowns, as people have been using social media more than ever before and therefore expect to hear and interact with brands. Which highlights how important social media is right now, not to only connect with your audience but to drive real results.
Ultimately, a blend of social channels is preferable, but it is better to get one channel right than spreading yourself too thin, and Facebook is the one to nail correctly. Don't just rely on your initial focused targeting to bring in bookings, but make sure you have a clear retargeting strategy. Some people need a little bit more convincing, and Facebook is perfect for enticing your previous web visitors with rich imagery and video and ultimately stay with you.
In summary
While budgets and resources are restricted, it is vital to ensure that your reopening strategy uses marketing that is efficient, agile and delivers a good return on investment.

Amplifying your digital channels will allow you to turn around campaigns quickly and effectively, and most importantly fill your bookings.

Of the digital channels available, accommodation providers should focus on Google PPC advertising, and Facebook advertising as they are where customers are actively looking and deliver the best ROI.
This year is set to be one of the most important seasons in UK tourism. If you have any questions on how to best implement digital strategy for your business, then get in touch with me at anthony@digitalvisitor.com.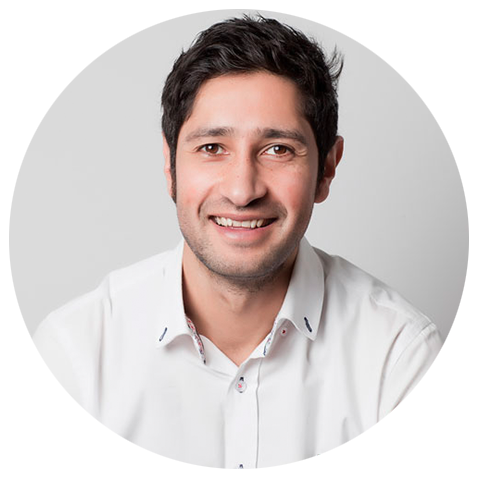 Anthony Rawlins is the Founder and CEO of Digital Visitor with over 15 years experience in crafting successful marketing strategies for the travel and tourism businesses. He has worked with leading organisations in every part of the industry including airlines, cruiselines, global hotel chains, destinations and attractions. Regarded as a visionary by many industry leaders, through his scientific background, data interpretation expertise and proclivity for creativity, he has a proven track record in accurately predicting future trends. Combined with expansive industry knowledge and pragmatic and commercial mindset he's has been able to effectively translate these trends into actional strategies and tactics for Digital Visitor's clients.