The Pandemic Marketing Series: Creating a Destination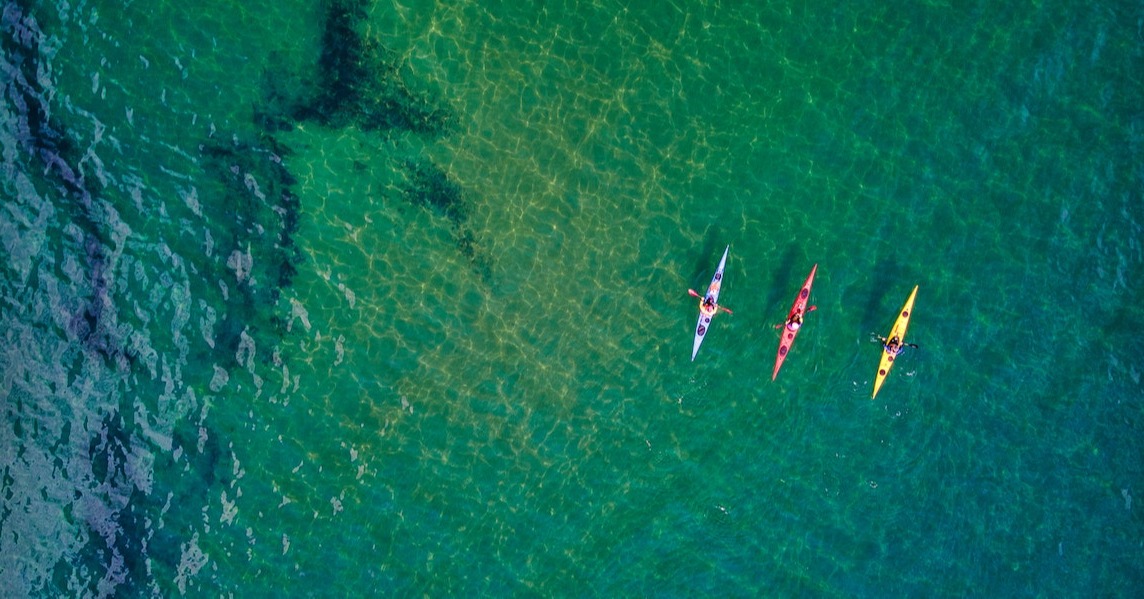 Creating a destination has always been the preserve of the big players. After all, the investment it takes to develop a diverse range of 'experiences' is huge, as is the marketing budget you need to sell your destination, right? Wrong. On every count. I think there's an opportunity for almost any travel and tourism business, no matter how small, to become a destination. All you really need is a little imagination, some local research, and a willingness to collaborate.
Becoming a destination has been a topic of deep discussion for a fair few of our clients recently. So rather than simply marketing their attraction, their hotel, their restaurant, they broaden the remit of what people can do when they come to them. In other words, they create a unique place that people make a special trip to in order to enjoy a variety of different experiences.
---
A journey done many times before

The 'destination' concept isn't new. The retail sector, in particular, has worked closely with civic authorities and developers to create destinations both outside of town and in city centres, and with great success. It's about encouraging people to "make a day of it" by offering them plenty of things to do – even if they don't want to shop.
It's why we now see shopping malls with ice rinks, zip wires, fairground rides, pop-up cinemas, circus performers, and all sorts of other things to complement their retail and dining offers. Places like the Metrocentre, Bluewater and Battersea Power Station are doing it really well and creating destinations like this will become increasingly important as more and more of us do more and more of our shopping online.
But you don't have to own a shopping mall with a string of top retailers, performers or entertainers to create a destination. In fact, if there's one thing I'd like you to take away from reading this article, it's that becoming a destination is not the preserve of the big boys and girls and, actually, can be done on a much smaller scale than people think. A boutique hotel, a restaurant, a visitor attraction can all become destinations with a little focused thought.
---
How to become a destination

As I mentioned, a destination is "a unique place that people make a special trip to in order to enjoy a variety of different experiences", for example, shopping, eating, drinking, activities, nature, cultural events and the like.
So let's imagine you're a hotel. Your core business is to offer people a bed for the night and something to eat for breakfast, lunch and dinner. On its own, this is not very inspiring. Nor is it giving me a reason to come and stay with you over and above the fact I want a place to lay my head and I'd rather not go to bed hungry.
Look around...

So how can we layer some variety to that basic hotel stay? Well, how about looking locally to see what else your guests might enjoy? The theatre, an Indian head massage, a music venue, an independent wine shop, guided walks. Team up with one or two of these and suddenly, you have a lot more to offer guests in terms of 'experiences'. And it's a win-win for everyone.
For example, how about a mid-week Theatre Experience, where you offer dinner, bed and breakfast with tickets to a local performance including back-stage access to meet the cast? Or a Wellbeing Weekend, where you invite a local masseuse, yoga instructor, hairdresser and make-up artist to set up a pop-up spa and beauty salon? Perhaps ask the chef to create a special menu with super-healthy options. And if you're in a rural location, how about a Foodie's Foraging Weekend, where the chef cooks up the ingredients you foraged on a guided walk? The point is to combine your in-house facilities with the skills and expertise other people in your area offer to create packages that are bigger than the sum of their parts. That people are willing to travel to experience. That, to me, is a destination.
...and layer up your offer...

If you're an attraction, how can you broaden your offer? Perhaps you work with a local hotelier to include an accommodation package at preferential rates, or even team up with other local attractions to offer ticket discounts, so access to three for the price of two. If you run a museum, have a series of talks on various exhibits from notable experts – and include a food and drinks offer. Invite a marine biologist to your aquarium to educate kids on marine ecology and give them a sea-based picnic bag for lunch with a free toy inside. The trick to creating a destination is to put together a collection of different experiences that give people more than just one reason to visit.
There's also a huge opportunity here for destination marketing organisations (DMOs) to create packages made up of their members' offers. For example, when you stay at this hotel you can do these activities and eat at these restaurants. Again, this way three businesses benefit, not just one.
...throughout the year

And while I wholeheartedly disagree with our industry's fixation on seasonal marketing, it's worth looking at what experiences you can offer through the seasonal lens. What's attractive about your destination in winter, spring, summer, and autumn? For example, during the winter hotels can offer indoor activities, such as cookery courses, cocktail-making sessions or Bridge for Beginners days. Then invest in creating destination marketing around these activities.
---
Experience first, core business second

I see a lot of hotels doing these sorts of things, then failing to market them as a destination, which misses the point and undersells the experience. So don't lead with "stay here tonight and learn to make cocktails". Instead, flip it around and say, "learn to make awesome cocktails, have a wicked night, and take home your own cocktail kit", or words to that effect. Putting the experience, not the accommodation front and centre creates a more engaging focal point. Plus it will more likely prompt them to think of the great night they spent in your hotel every time they make a cocktail at home using the kit you gave them. And why not throw in a complimentary two cocktails next time they visit to make them feel even more special? Messaging-wise, it's a small change but can make a huge difference in how people perceive what they're getting.
---
In part five…

My next article will focus on user experience marketing, and why travel and tourism businesses need to focus only on KPIs and the metrics of ROI and pretty much avoid everything else. In other words, if you can't measure it, forget about it.
Until next time…
For a more in-depth read…download An Industry Renewed: how travel and tourism businesses can thrive in 2021 and beyond.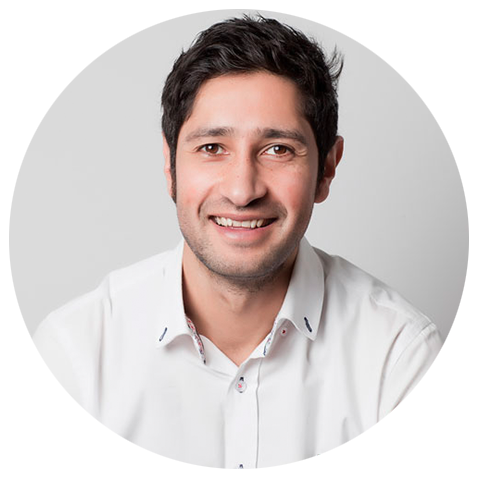 Anthony Rawlins is the Founder and CEO of Digital Visitor with over 15 years experience in crafting successful marketing strategies for the travel and tourism businesses. He has worked with leading organisations in every part of the industry including airlines, cruiselines, global hotel chains, destinations and attractions. Regarded as a visionary by many industry leaders, through his scientific background, data interpretation expertise and proclivity for creativity, he has a proven track record in accurately predicting future trends. Combined with expansive industry knowledge and pragmatic and commercial mindset he's has been able to effectively translate these trends into actional strategies and tactics for Digital Visitor's clients.