Destination marketing you could be doing right now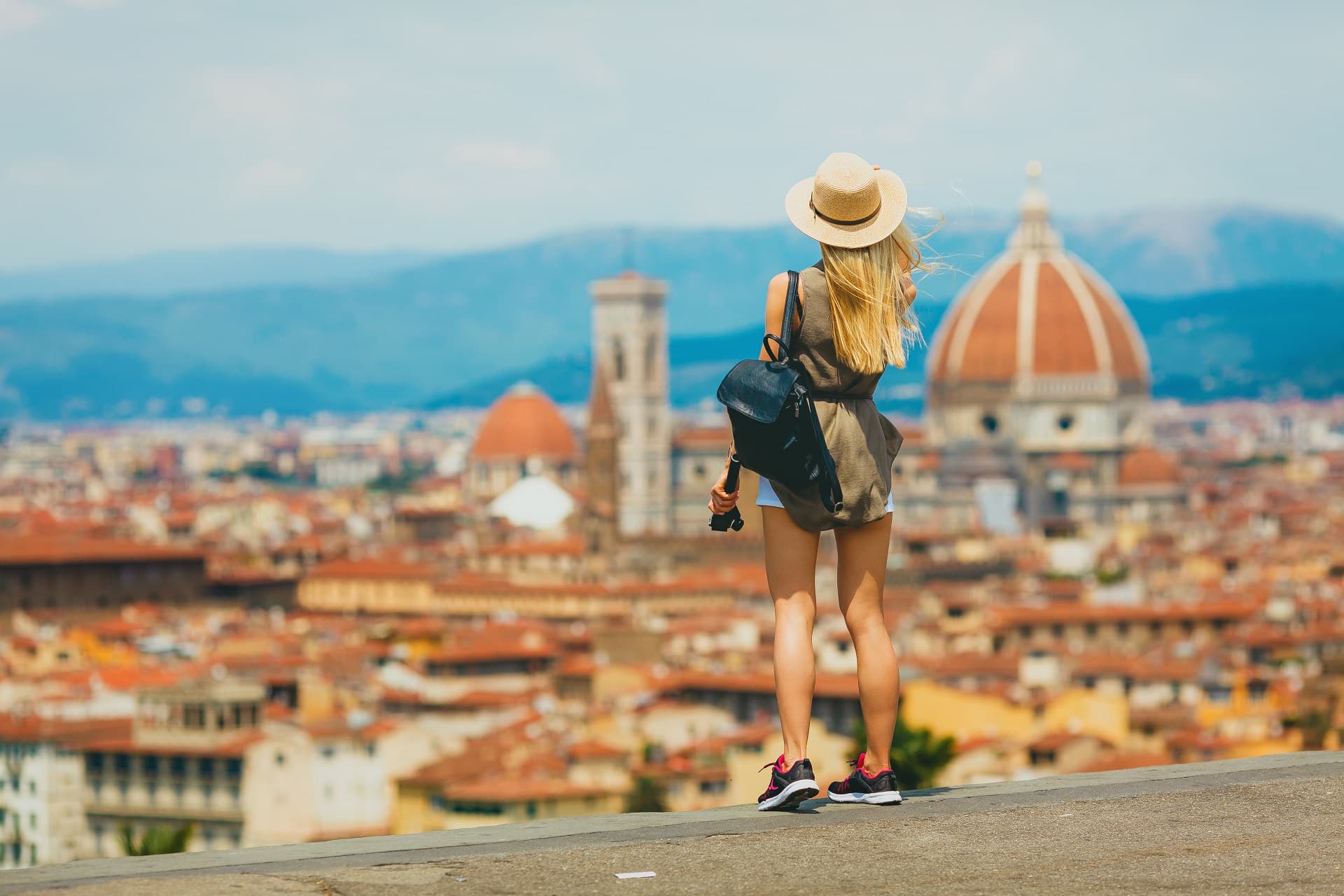 International travel is looking quite sad at the moment. With ever reducing 'travel corridors' and growing restrictions, the notion of 'normality by Christmas' seems like a pipe dream and so UK travellers are looking domestically for their winter breaks.
Destinations, therefore, might well be feeling that now isn't the ideal time to be communicating with audiences and the best move would be waiting until travel opens up again. This is understandable, but at the same time, there are communications & marketing opportunities and strategies that can be implemented right now to maximise future visitors.
In this article, I'd like to show you why I believe now is a good time to up the ante with your destination marketing. Highlighting short-term activities, as well as longer-term permanent changes, that destination marketers need to consider to best prepare yourselves for what is surely going to be the most competitive few years of our industry.
Prepare yourselves for what is surely going to be the most competitive few years of our industry.
Why now?
Firstly, British travellers are yearning to travel abroad. The minute restrictions were lifted in summer, despite the uncertainty, there was a massive surge in bookings abroad. Indeed, that meant that many travellers got caught out on their return and were forced to quarantine, but for many this was worth it, just to ensure they could have their much-needed summer holiday.
Even once the new restrictions were put in place, a small group of travellers chose to make new holiday plans, in the understanding they would be required to self-isolate on their return. These die-hards epitomise a wider sentiment and desire to travel abroad. I myself have had 2 trips cancelled due to the pandemic and have been desperately searching for places to visit over Christmas, but with no joy, as international travel restrictions are rife due to the UK entering its second wave of the pandemic.
My second point for destinations marketers' consideration is that once the borders do open up again and restrictions are lifted – competition will be absolutely fierce.
The British tourist is a valuable asset to any country's visitor economy, due to their significant amount spent in-destination, compared to other holidaymakers. So, when international travel is viable again and there is a mad rush to attract them, British visitors and travellers will be bombarded with marketing and communications of who to visit and where to travel to.
With these points in mind, and considering the wider landscape, what can destinations do right now to keep front of mind and maximise future visitors?
Tell them what's happening
Your communications to international visitors don't need to be about visiting. This will come. At the moment, why not just show your future tourists what's going on where you are. Initially, what procedures are in place in your destination – and this will breed future confidence that this is being taken seriously and will ensure future visitors feel safe about travelling to visit you.
Once you have communicated safety, you can move onto authenticity, and begin telling stories of your great tourism businesses and not only how they have had it tough, (as most tourism businesses have), but the great things they are doing to try and survive.
Begin telling stories of your great tourism businesses
People find genuine stories fascinating, so share your tales of care, of innovation, of resilience, of inspiration. Every destination has tourism businesses like this so tell the world how proud you are of them and this will resonate with future visitors.
Highlight your wider offering
For years, destinations have tried to migrate visitors beyond their typical hotspots and encourage a more even spread of visitors. We've worked with countless destinations all over the world to achieve this exact aim. From encouraging people to move beyond Tokyo and visit Osaka, Hokkaido and Nara to inspiring the wider rural and cultural experiences available beyond Barcelona in Catalunya.
In the short term, visitors will feel more comfortable in more open and spacious settings such as rural destinations, and also less crowded areas. So now is the perfect time to combat overtourism and inspire people to visit the lesser visited places, as people will be more receptive to it.
By showcasing the destinations where visitors can be more socially distant, you'll be working on your long-term vision of combatting overtourism, as well as synergising with what travellers are going to need to feel more comfortable
The world has become acutely aware of social distancing, and this behaviour won't change overnight when restrictions change, so by showcasing the destinations where visitors can be more socially distant, you'll be working on your long-term vision of combatting overtourism, as well as synergising with what travellers are going to need to feel more comfortable when travelling abroad.
Make it easy to explore by car
It's well known that people are more sceptical of using planes, so promoting alternative travel methods such as ferry travel is a fantastic solution to put customers at ease, but 'in destination' travel is going to be an important factor to consider.
Visitors will likely want to avoid public transport where possible
Domestically, people have had concerns about using crammed public transport, and these fears are just as valid internationally. Visitors will likely want to avoid public transport 'in destination' where possible, therefore it's important for destinations to understand this trend and provide lots of information on potentially how visitors can drive around from place to place during their stay.
Typically, we would encourage public transport use, which is the right thing to do, but for the short term I feel people will desire the confidence of travelling in their own bubble when travelling around a different country, so driving itineraries and very easy and accessible information on travelling by car is essential.
Watch your language
My whole family really enjoys visiting a specific resort in Mallorca and the kids were particularly upset when we had to cancel this year. This is a well known group of hotels and resorts and I know for a fact that 75% of the visitors to this particular resort (and probably many others of theirs) are British tourists.
And yet the language they use on their social media posts and via email, is simply wrong. It uses incorrect English and this is really doing more damage than good when trying to attract new customers. We don't feel we can get away with this kind of sloppy marketing in other industries, so why do we think it's ok in the tourism industry?
This is not unique at all. Naturally, I keep across the marketing communications of many travel and tourism business and a surprisingly high proportion do not communicate accurately in English to British audiences. Therefore, it isn't too much of a logical leap to assume they are unlikely to be communicating in proper French to French audiences, German to German audiences etc.
Social media is possibly the most effective form of destination marketing
Nowadays, social media is possibly the most effective form of destination marketing. So, if destinations and resorts aren't getting this right, then they simply are not maximising the success they could be having. And when safety, trust, and traveller confidence are of the utmost importance at the moment and for the near future – would you trust visiting somewhere that communicated with you incorrectly?
Digital and Data
Destination marketing has already seen a huge change in viable tactics, and your destination needs to keep up with the times. Gone are the days (certainly in the short term) of huge travel exhibitions, travel publications and newspaper adverts. Welcome to 2021.
The entire world has taken up digital even more than before. The migration towards digital communications has accelerated and now a destination's digital strategy needs to be the most important marketing and communications activity it implements, not it's traditional PR activity.
And you can start this right now by crafting your digital marketing strategy for the next 12 months, with an agile activity that can be switched on and off and adapted in time with the changing travel landscape.
Digital advertising is significantly more cost-effective than traditional methods, especially at the moment, so a first step would be looking at capturing email addresses of target audiences and communicating with them immediately, before the travel stampede when borders open and advertising costs increase.
Conclusion
So there we are. A rationale as to why your destination should be communicating now, and some ideas on how to get started. I wish you the best of luck and rest assured international travel will return, (albeit predictions are citing this to be around 2024), but there are plenty of activities you can do today to attract your future visitors, and those destinations that start now will surely reap the benefits of higher visitors next year than those that delay.
It's highly likely your destination is not as using digital marketing to its full effect, many aren't, and this presents you with a great opportunity to lead the charge in the new way of doing things and show greater success than ever before. Please feel free to send me an email , I'm confident I can give some useful thoughts on where to start.
---
Update 20/10/20
Since this article was written, the plans to implement 1 hr COVID-19 tests in Heathrow Airport have progressed, with some estimates suggesting they will be in place by 1st December 2020, or even sooner if they are purchased privately.
These developments could be game-changing for UK inbound and outbound travel as it would allow passengers to travel freely instead of self-isolating for two weeks, provided they have a negative result. Therefore, it's likely many people may be more willing to take the risk of travelling abroad, knowing they will potentially not have to quarantine on their return.
This will cause a much quicker recovery for UK travel, and I feel it would be prudent to accelerate implementing the tactics I mentioned above, as they have become even more relevant.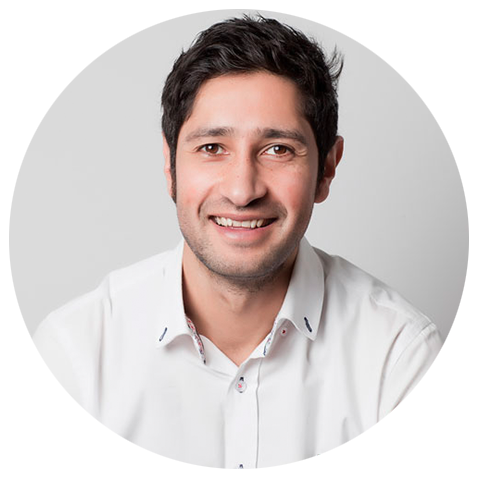 Anthony Rawlins is the Founder and CEO of Digital Visitor with over 15 years experience in crafting successful marketing strategies for the travel and tourism businesses. He has worked with leading organisations in every part of the industry including airlines, cruiselines, global hotel chains, destinations and attractions. Regarded as a visionary by many industry leaders, through his scientific background, data interpretation expertise and proclivity for creativity, he has a proven track record in accurately predicting future trends. Combined with expansive industry knowledge and pragmatic and commercial mindset he's has been able to effectively translate these trends into actional strategies and tactics for Digital Visitor's clients.