Google Hotel Ads: The changes you need to know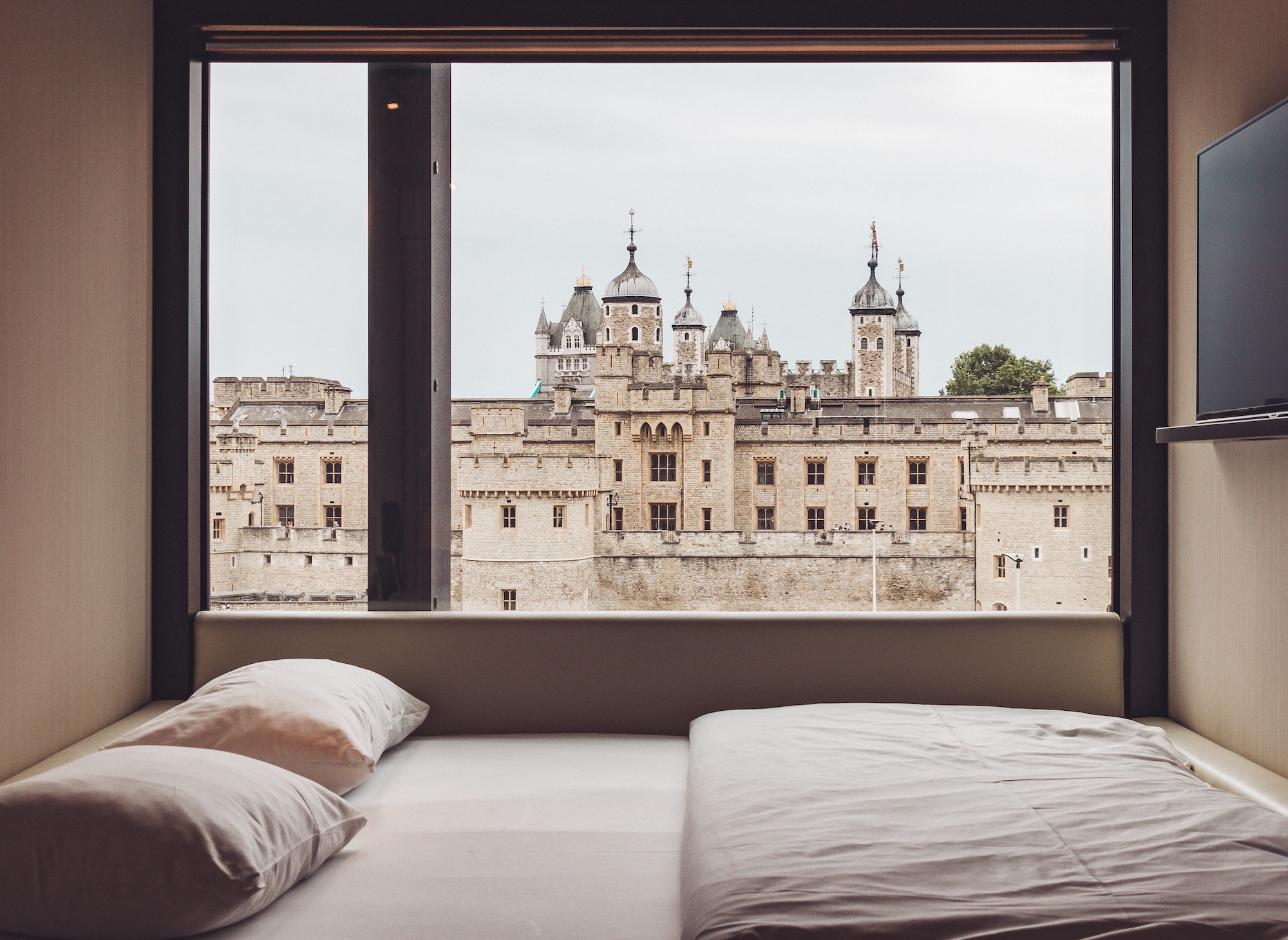 Last month, Google announced a shake-up of its Google Hotel Ads platform, and how it works for hoteliers. They have stated they will be giving away free advertising options for all 'eligible partners'. But what does this mean?
Well, it's quite big news, especially for accommodation providers which have smaller marketing budgets, so haven't had the funds to consider Google Hotel Ads as part of their marketing plan.
With the changes announced, it's more important than ever to develop a Google Hotels strategy, as the new features make it an excellent tool to increase visibility, drive direct bookings and compete with OTAs.
---
What is Google Hotels?
In 2019, Google Travel was developed to compete in the metasearch space, and designed as a contender to take on the giants of TripAdvisor and Kayak. Google Hotels, and therefore Google Hotels Ads are part of this product.
Google Hotels does exactly what you might imagine. When a user searches for accommodation in a particular destination, as well as being served relevant webpages, they are also served a display of all the relevant hotels registered on the Google Hotels platform, as well as prices and availability.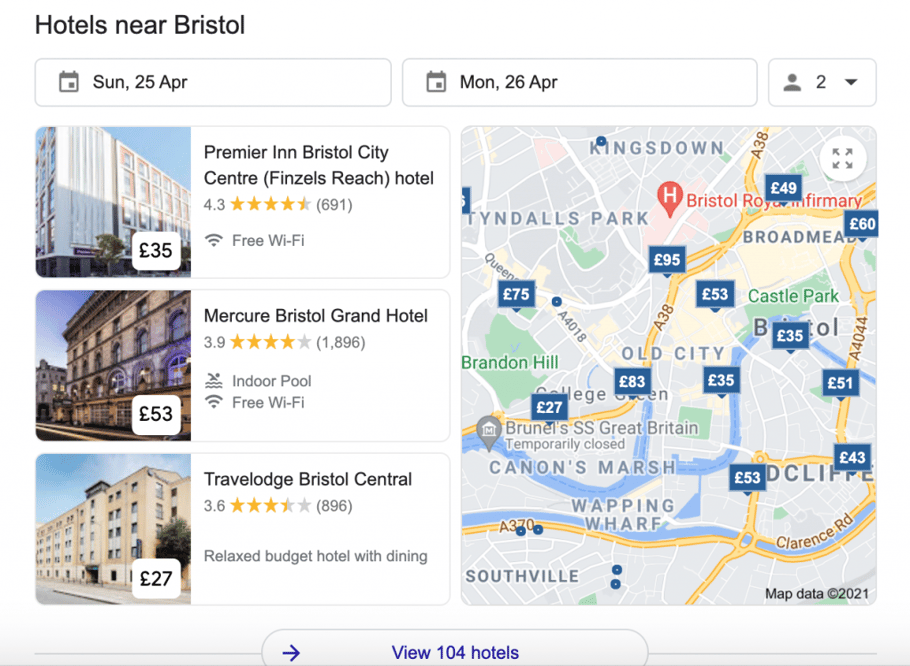 Before March 2021, on the 'booking module' of Google Hotels, there was a paid-for option that allowed a provider to have a hotel booking link as part of an advertisement. This meant that OTAs, which have typically higher marketing budgets than hoteliers, were able to out-compete on paid-for listings, and therefore drive more bookings despite them not being the 'official site'.
The new 'free advertising' however, is set to hand power back to hotels and give them the ability to compete effectively, without having to pay for the privilege.
---
Why would Google give advertising away for free?
Google will continue to generate revenue from paid ads and listing opportunities, but now the free listings will sit alongside the paid advertisements. There are multiple reasons why Google might be introducing this as a feature, but they can be summarised for two potential reasons: usability and competition.
As we know from the Google web vitals experience update, their aim is to create a more pleasant user experience across their suite of products – including Google Travel. As a user, when looking for somewhere to stay, it is only natural that you want to see all the options available, not just the rates that someone has paid for you to see. Not only will the free listings serve more choice, but it also helps create transparency and trust in Google as an unbiased platform.
Many people begin their trip planning and booking via a search engine, and for many, that search engine is Google, so with more options available, increasing the likelihood of people having never need to leave the Google ecosystem, making it the tool for almost all their travel needs.
By providing free listings, it also incentivises every booking provider to list themselves with Google Travel, further cementing themselves as the dominant player in metasearch.
So is it an altruistic move on Google's part? No.
Does that matter? Also, no. It's a great opportunity and one that hotels and accommodation providers should take advantage of.
---
So, what has changed with Hotel Ads?
Once a potential customer has clicked on a hotel, within the 'booking module' they will see up to six options. Four regular ad listings (which were there before), and two new organic (free) listings.
If you already have a good organic ranking whilst running a paid campaign for the same offer, you may appear twice in the listings.
If that happens, it's not the end of the world, but your advertising spend could be better placed promoting exclusive, premium experiences or investing in other channels such as paid social advertising.
The other change worth knowing about is under the 'prices' module, customers now have the option to view an unlimited number of organic listings from all 'eligible partners', i.e. any hotel registered with Google Hotels. If you aren't already registered you can show your interest by filling out the form here.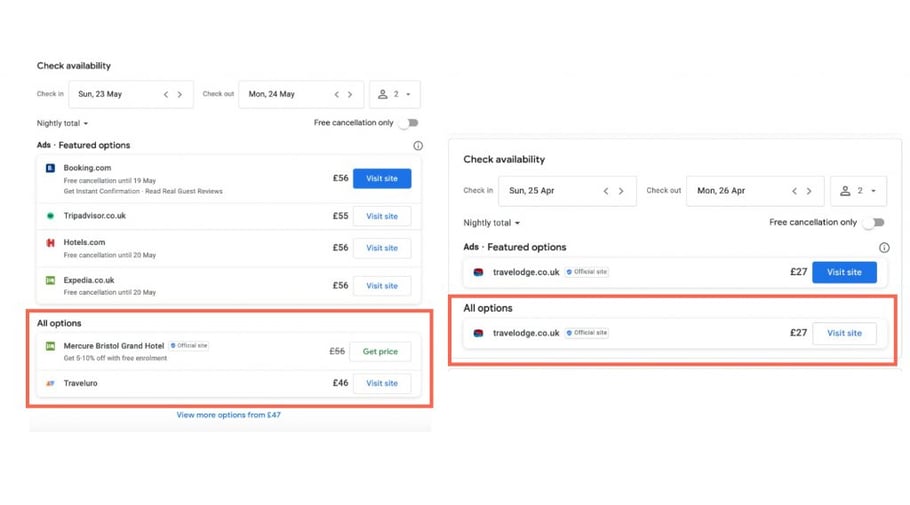 ---
How hotels can appear at the top of the organic listings
As the 'official site' for bookings, accommodation providers are at a natural advantage of ranking higher organically, but it is not the only consideration that will help be taken into account by Google. Here are the other three:
Price Accuracy:

It is incredibly frustrating for a user to click on a price, only to later find that offer was incorrect or out of date. Make sure to update your price feed status as often as you change the prices on your main site.

Price Parity:

The competitiveness of your rate will be taken into consideration as a search ranking factor, so make sure to keep the best rate direct. If you have given a discounted rate to an OTA, then it is likely they may outcompete you for one of the new 'free' slots.

Landing Page Experience:

Make the booking journey as easy as possible. Send customers directly to where they can reserve the room that they were looking at and make sure your website is mobile-friendly.
At Digital Visitor, we are experts in using digital channels to drive direct bookings for accommodation providers, including off-peak seasons. For any advice about Google Hotel Ads or any further information, get in touch.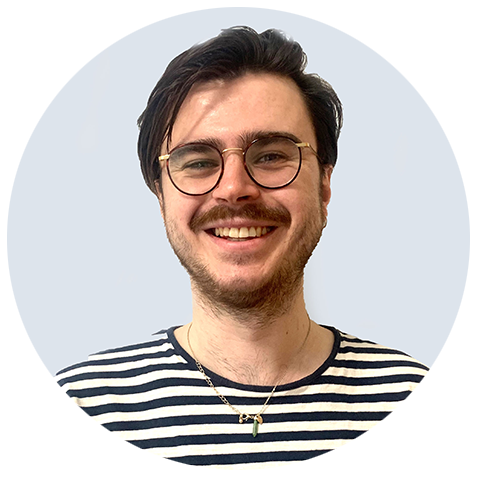 Jamie is Digital Visitor's Marketing Manager and oversees our messaging and content. If you are interested in knowing more about anything covered in this blog, or would like to see more on a certain topic please drop them an email.