What can Tour Operators and Travel Agents do right now?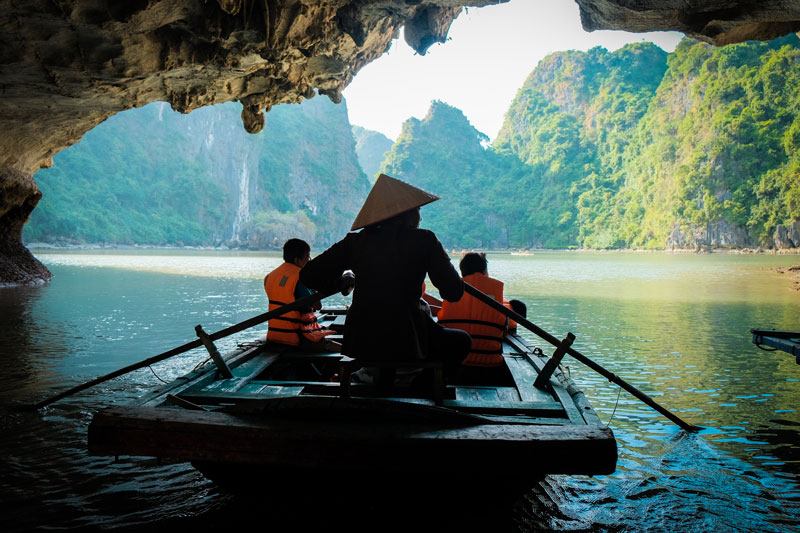 At Digital Visitor we work with a whole breadth of tourism clients, so we're very sensitive to how the pandemic has affected different sectors across the whole of the travel industry. Most will be bracing for a tough few months, but others could actually show significant growth and take market share – with the right marketing activities. I believe the sectors with the greatest opportunities are Tour Operators and Travel Agents.
Why? Well – in a nutshell, they are the travel businesses whose entire purpose is to make the customer's life easier and take the stress out of going away. And amidst a time of travel chaos and uncertainty, the credibility of booking with an operator is more desirable than ever and may even sway those who would normally plan their trip independently.
In this article, I will run through the marketing activities Tour Operators and Travel Agents should be exploring right now, in order to maximise future success.
Become a content curator
More now than ever, there is an overwhelming amount of travel content, across many sources, which can make the traditional 'dreaming and planning' stages of travel booking increasingly confusing. Before a customer even starts to look for inspiration, they will need to know the options available to them, so I feel there should be an added starting stage of the purchase journey which is 'viability'.
A lot of the information served to travellers isn't actually at the same place as they book, which provides a unique opportunity for businesses to draw customers in and to be seen as experts if they provide content that provides clarity to travelling during the pandemic.
Once customers are already on your website, communicating the benefits of an operator during this time will feel a lot more natural than outbound advertising. So with the right clever messaging, you will be able to encourage people to travel with you when the time comes for them to book their trip.
Produce easy to access travel advice
We have started to get used to the push and pull of COVID-19. One minute a destination is good to go, the next it's locked down. One minute we don't have to quarantine upon arrival, the next we do. With this changeable landscape, people will want to make hay while the sun shines, and when the opportunity presents itself, book their trip away.
Though families will be looking at the traditional periods such as half-terms and Christmas, it is important to not forget about other lucrative audiences. Younger travellers, couples and small groups of friends are not bound by school holidays and will become easier to inspire to book the minute destinations begin to open up.
These customers just want to get away with the least possible hassle, know where to go, and more importantly, who to book with. Many airlines and major travel companies are jumping on this opportunity, but aren't paying enough attention to the new 'viability' stage of the purchase journey and providing the information customers truly need to make their decision.
I for one have been searching for a quick getaway, but it's just too complicated at the moment. In all my research, I was unable to find a resource that had succinct up-to-date information on testing requirements, travel corridors and quarantine restrictions, so I gave up my search for a later day.
Therefore it is key to provide information to customers in an easily digestible fashion as well as simplified guides such as 'recommendations on the easiest destinations to get away to'. If you do this really well, you'll find web traffic skyrocket as brand new customers far and wide visit your site for this information.
I appreciate tracking this information is a moveable beast, but keeping on top of this and doing it well will far outweigh the resource cost to create this information. We've got this dynamic content stream ready to go so if any businesses are looking for this, do get in touch.
Build your database
Having a strong contactable database will obviously be useful for your direct communications, but they can also be used to build look-a-like audiences to make your paid advertising more cost-effective and successful.
Therefore, I urge you to spend this time building your email database using the above two tactics, and clever messaging frameworks to tap into the 'up to the minute' behaviours and attitudes of consumers, which will help you naturally build up your contactable pool.
'No Nonsense' Guarantees
Every Travel Agent and Tour Operator should be offering 'no quibble' refunds and guarantees. This will drive consumer confidence and will encourage people to book right now.
There are so many reasons why someone might need to change their holiday bookings:
The destination they chose might be added to the quarantine list at any point from booking up until the moment they return.

They might feel unwell or have symptoms of Coronavirus

They may have to self isolate after being in contact with someone who tested positive.

They may have been suddenly furloughed, or worse, lose their job and can't afford the trip now.
In every single one of these circumstances, you should provide a refund. As impractical as this may seem, I would go further and say that 'no-nonsense refunds' should be offered for little to no reason at all. Bear with me on this.
Of course, this is going to be challenging for your organisation, not to confidently know what revenue you have until your customers have actually embarked on their holiday. But mark my words, the travel agents and tour operators that are this flexible, this understanding and this sensible will indeed reap the rewards of more sales than the others (provided you've communicated this effectively of course).
Yes, you might lose 20-30% of your bookings due to people cancelling or requesting refunds at the last minute, but you will still have 50%+ more than you would have had without this generous guarantee. And for the people who have cancelled for genuine reasons, you will have created loyal advocates for the future – and they will tell their friends.
Plain Sailing
There is no doubt that many people are going to feel flying is riskier than other forms of transport, so tour operators should play into this. Many customers will want travel options that have more space and even fresh air, so if possible, create trips and holidays where your customers can use the sea or even rails to get to where they need.
Fantastic organisations such as DFDS are providing a very generous refund policy if you have to cancel your trip, which is a far cry from the opportunistic activity of some airlines. Why would anyone want to book a flight 6 months in advance, when they know that if they cancel, they probably won't be able to get a refund this decade, and that is only if the flight is cancelled. Identify modes of transport that people are less afraid to use, and also work with them to align with a generous refund policy.
This is no time to delay, and your options as a business are to either hibernate and hope for the best, or get proactive and work on growing your business through effective, immediate marketing.
If you need any assistance with this, Digital Visitor knows how to support you to maximum effect so don't hesitate to get in touch and good luck for the coming few months.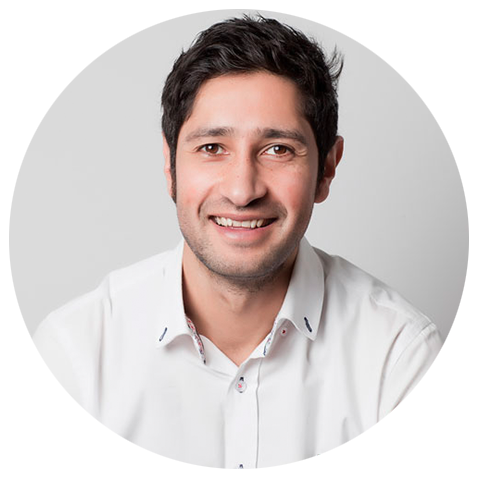 Anthony Rawlins is the Founder and CEO of Digital Visitor with over 15 years experience in crafting successful marketing strategies for the travel and tourism businesses. He has worked with leading organisations in every part of the industry including airlines, cruiselines, global hotel chains, destinations and attractions. Regarded as a visionary by many industry leaders, through his scientific background, data interpretation expertise and proclivity for creativity, he has a proven track record in accurately predicting future trends. Combined with expansive industry knowledge and pragmatic and commercial mindset he's has been able to effectively translate these trends into actional strategies and tactics for Digital Visitor's clients.