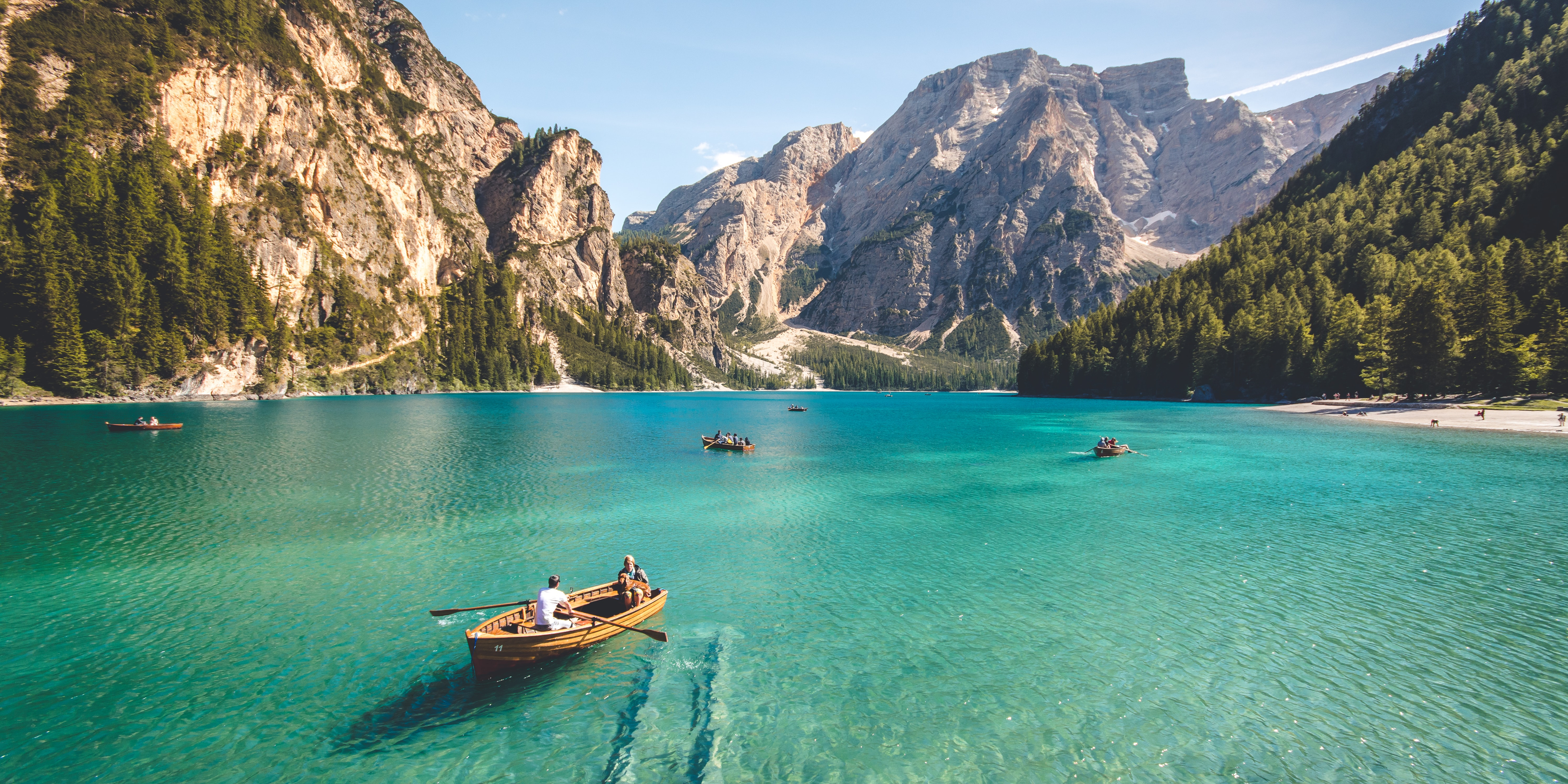 All behavioural indicators suggest consumers are now more conscious than ever about many new and different things when they travel. Green credentials are important, as is ease of booking. Whilst these functional factors have influenced recent consumer purchase decisions, we should also consider the near future, and what consumers are ultimately looking for.
---
The new value proposition for OTA's ?
As I've written about before, some consumer behaviour has changed permanently in the wake of the pandemic, and these changes have affected all areas of society – from how we work and where we live to how we shop and spend our leisure time. It's in this context I want to look at the role of online travel agents (OTAs), specifically, how they came to be, the value they offer today, and what they need to do to not just survive, but thrive, in the rapidly changing travel and tourism industry.
WHY BOOK WITH AN OTA?
Anything for an easy life
Well, I'd say, first and foremost, the key idea behind OTAs is ease. Historically, using an OTA meant no more traipsing around different places to book your flight, your car hire, your accommodation, and so forth. Instead, you did it all online through someone like Expedia or Booking.com.
But then the pandemic hit and changes in consumer behaviour accelerated. During various lockdowns people spent more time online and their digital skills, trust, and confidence in technology increased, thus eroding some of the OTAs' claims of ease. During these last 18 months or so, a lot of travel and tourism businesses have invested in upgrading, improving and redesigning their websites – there's not been much else to do!
As a result, many sites are now slicker, faster and easier to use, so the difference in time to book, for example, a flight, car hire, and accommodation on three different sites compared to going through an OTA is negligible. A case in point: on a recent trip to London with my wife, I booked our hotel, restaurant, and show tickets using three different sites, and it took me no longer than it would've if I'd used an OTA, so the ease advantage is actually much less of an advantage than it once was.
What about value?
Do you get more value booking through an OTA site or direct? Well, this debate continues to rage, and I'm not sure OTAs win on value like they perhaps did a few years ago. More and more travel and tourism brands are doing a good job of incentivising people to book direct. Everything from a welcome drink and meal offer to a free treatment and loyalty points are often motivators.
Whatever it is, there's a real perceived value for the direct booker. It also means businesses avoid paying commission to OTAs, and instead invest some of it into funding incentives for direct bookers. The rest they can keep. It's a win-win for them and their customers. The question is, can an OTA offer the same value?
Changing expectations
Nowadays, people expect more. We're not afraid to voice our concerns to brands that leave ethical questions unanswered and those that exploit the environment or people for profit. Consumer voices are only getting louder. Brands of all shapes and sizes have to listen carefully and act responsibly to these concerns or face the consequences of negative press and reputational damage.
This puts OTAs in a tricky position, because they have no control over the ESG or CSR credentials of brands under their banner, because they don't own them. As such, using an OTA effectively changes what should be an emotional purchase to a purely transactional or functional one. It's no wonder OTA brands can feel a little faceless or lacking in personality and depth, so they have to work extra hard to connect emotionally with users.
WHAT DO OTAs OFFER TODAY?
Five years ago, OTAs were definitely seen as offering both value and ease, but I don't think this is still the case. Perhaps, the bigger question to ask is that, against this changing landscape, can OTAs thrive as they once did? Or will they have to learn to operate in a shrinking marketplace as consumers increasingly choose to book directly?
When you look at ease, user experience, 'UX', and what OTAs offer, it isn't really any better than most good travel websites. OTAs will need to really look at where their usability and functionality could differ.
And what about the value OTAs offer? Well, if they have a broad ecosystem, maybe they can offer the value that comes with economies of scale, but often they provide limited choice and can't offer savings above what you might get booking directly. I could book my flights on EasyJet through an OTA and get a discount if I book a hire car too, but what about my accommodation? While I may appreciate cheap flights and cheap car hire to get to my destination, do I want to stay in a cheap hotel, because that'll be my perception of the choices served up to me from a low-cost operator?
Peace of mind
Historically, people booked through OTAs for peace of mind. Going through Expedia or Booking.com, you knew you were ATOL protected, which added a level of credibility in what was considered back then a much more risky digital world. But things are different now, many travel and tourism companies rightly offer incredibly generous cancellation and refund policies. Why? Because they don't want to lose future customers and know they need to work hard to build customer loyalty.
If there's an issue with your hotel booking, for example, would you rather speak to an OTA's customer service/chatbot/£2-an-hour helpline, or directly to the Front-of-House, Reservations, or General Manager?
HOW CAN OTAs STAY COMPETITIVE?
Invest in UX
OTAs need to invest heavily in user experience. If anything, it has to be superior to anything independent brands can offer. Let's take a couple of examples here. Say I was trying to book a high-end £10k+ holiday for my family, there are two critical things I want to know: can I book connecting rooms? Is there a kids' club?
If I'm looking for a luxury winter family holiday, chances are I'd like to book ski lessons for the family, so add a tick-box for that, a kids' club and an onsite babysitting service. Yes, some OTAs have this, but none have it all, and it wouldn't actually take much to do it properly. It's a missed opportunity.
To me, the future of OTAs is about going niche and doing it better than anyone else can, through better filter options and a streamlined user experience. Most OTAs fail in this because their broad offering simply isn't geared to catering for people with quite specific needs.
Compete on value
I'd recommend OTAs follow the approach hotels take in terms of loyalty programmes. These programmes do genuinely work and compel people to book directly. So why not create one to reward customers for coming back to you, or referring others to your website?
Go niche
The more niche or distinctive your offering, the better. There's no room for another mass-market OTA and it'll be almost impossible to compete with the incumbents unless you have very deep pockets.
Huben Travel is a great example of a brand with a unique offering. It provides luxury holidays and travel advice exclusively for the LGBTQ+ community, so travellers can be sure they're staying at inclusive and welcoming hotels, no matter where in the world they visit. Huben saw a gap in the market and created an OTA to cater to that niche marketplace. Ask yourself, what new products, services or additions could you offer that create a unique point of differentiation?
Build your brand
Brands need to connect emotionally. Mass-market OTAs can spend as much as they want on TV ads, but in trying to be all things to all people, they appeal to very few. Having Mr & Mrs Smith, The Burj Khalifa and a bunch of B&Bs on your OTA may feel like you're covering all bases but all it does is dilute your brand, confuse consumers and limits the chances of building an emotional connection between your audience and your business.
This is as much about positioning as it is branding. What do you want to be known for? And to whom? What specifically are you offering? And why are you special? Then it's about connecting with your audience on a personal level to build brand trust and loyalty.
Carbon transparency
My final point is about carbon. Did you notice Google has started adding carbon emissions data to flight search results? I see this trend taking off (excuse the pun) over the next few years, to the point where it just becomes the standard across the travel and tourism industry. Some restaurants even highlight food miles and carbon costs of dishes on their menus, so I don't think it'll be too long before hotels, airlines, car-hire companies, experience providers, and more start displaying the carbon impact their businesses have.
It's a bit like the introduction of reviews 15 or so years ago. Many businesses resisted at first, but research has shown having them on your site increases conversion rates by around 20%. It wouldn't surprise me if, in future, businesses that display their carbon emissions data are given a ranking advantage by Google's algorithms.
---
With such change to consumer behaviour happening apace in so many areas of our lives, it is essential that OTAs adapt to the changing technological and commercial landscape. For many, this will require rethinking who they are as a brand, what they stand for, and what they can offer audiences in terms of ease, value, peace of mind and that all-important emotional connection. Do this well, and they'll be sure to win the hearts and minds of their customers, ensuring longevity and success.
For a more in-depth read, download An Industry Renewed: how travel and tourism businesses can thrive in 2021 and beyond.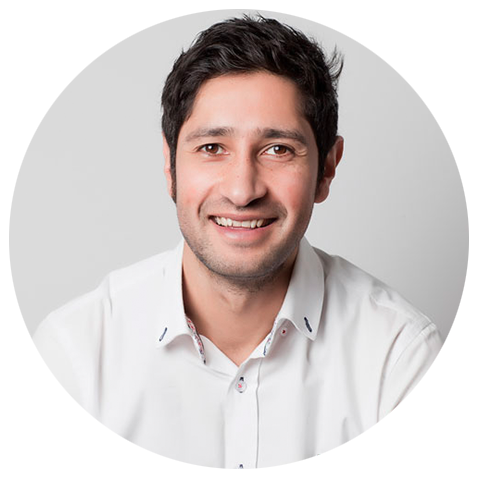 Anthony Rawlins is the Founder and CEO of Digital Visitor with over 15 years experience in crafting successful marketing strategies for the travel and tourism businesses. He has worked with leading organisations in every part of the industry including airlines, cruiselines, global hotel chains, destinations and attractions. Regarded as a visionary by many industry leaders, through his scientific background, data interpretation expertise and proclivity for creativity, he has a proven track record in accurately predicting future trends. Combined with expansive industry knowledge and pragmatic and commercial mindset he's has been able to effectively translate these trends into actional strategies and tactics for Digital Visitor's clients.